Home » eCRM Events » Hear Holistic speak
Professional Email Marketing Speaker
Looking for an experienced email marketing speaker at your next event? Both Kath and Jonathan are professional email marketing speakers, and delight in educating, inspiring and challenging their audiences. Having spoken at  almost 200 conferences, events, roundtables and webinars worldwide over the past 14 years, Kath has proven herself to be a very popular email marketing speaker and is highly sought-after for international Keynotes and session presentations.
Get in touch
Here's Where We're Speaking Next…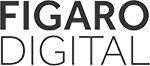 Figaro Digital Email Seminar
– London, 15 August 2018
Personalisation: It's Both An Art And A Science

Litmus Live London
– 21 August 2018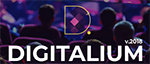 Digitalium 2018
– Romania, 12th October 2018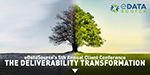 The 5th Annual eDataSource Client Conference
– New York, 16th October 2018
See Us In Action….
Some Testimonials…
I've known Kath professionally for over a decade and have had the pleasure of inviting her to speak numerous times at the Email Innovations Summit both in Las Vegas and in London. In addition, she is a regular contributor to the Only Influencers' blog, a community of email marketers that I run. Not only is she one of the most professional experts in her field, she is a fantastic communicator. Her sessions at the Innovations Summit are always some of the most highly rated by our audience and her blog posts for 2017 were recognized as the most read articles of the year. Always insightful, interesting, and unafraid of telling it like it is, Kath Pay as an email marketing speaker is an asset to any program or conference. She has my highest rating.
– Bill McCloskey, Founder, Only Influencers
We have been fortunate enough to have Kath chair, and present at, one of our Digital Marketing Summits and speak at three of our Email Marketing & CRM Seminars in the last year. Covering a diverse range of topics from how holistic testing can be used in preparation for GDPR to the steps marketers can take to increase email marketing conversions, as an email marketing speaker, Kath makes a great impression as a highly knowledgeable industry leader in email marketing and consistently receives an excellent score as a presenter at our events.
– Neil Argent, Publishing Director, Figaro Digital
We had the pleasure to have Kath on stage as an email marketing speaker at both of our email industry conferences: Mail My Day (held in Warsaw) and Email Day London. Kath gave a dynamic talk that proved a hit with both audiences, receiving an outstanding score. She demonstrated a deep knowledge of the email industry that she effectively communicated, combining data, tactics and a sharp wit. We have nothing but admiration for her and cannot recommend Kath as an email marketing speaker enough!
– Maria Wachal, Freshmail
In January 2014 I attended the Email Evolution Conference in Miami, FL where Kath delivered an inspiring presentation about the psychological approach of email marketing. Her talk empowered me to think differently about the way I create. What she shared alone… made the trip worthwhile. I am now viewing emails in a totally different light and am leading my organization in using a psychological approach in our email development. Many thanks for passing along your wisdom and especially "The Rule of 3"
— Scott Carlton, World Vision
Kath is a smart and creative email marketing expert that looks at digital marketing challenges holistically to share useful insights and practical applications. Always up on the current trends and business challenges, she is well-connected to all of the key players in the email space. Kath is a talented email marketing speaker and collaborator and I would highly recommend her for any digital marketing challenges that come your way.
– Dianna Dilworth, Editor of The Marketer Quarterly/EIS EU Program Director
We invited Kath to produce a series of seminars for our staff over a three day period to educate them in the finer points of email marketing and the "do's and don'ts". Each part of our business was addressed by Kath, from Sales to Account Managers, Marketing to Web Design and Production. In three days we accumulated knowledge and expertise which would have taken us years to acquire had we not engaged Kath. She is truly an expert in her field, and I would recommend her to anyone who wants to know more about communication through Digital Channels. She's also charming and knows how to "hold a room"! We were very pleased with Kath as an email marketing speaker and trainer, and we are already reaping benefits from her advice.
— Lincoln Austin, Perspektiv
Prior to meeting Kath, her reputation as one of the top thought leaders in the email industry preceded her. Through colleagues and mutual friends, I was familiar with her work well before we met in 2010. After more than a year of working together and often speaking together, I am continuously impressed with Kath's insights. She is what every strategist or thought leader should aspire to be — as personable as she is bright and as pragmatic as she is creative.
— Richard Evans, Silverpop​
Some Of Our Past Speaking Events…
2018
---

1st Data Privacy & Protection Conference Cyprus
– 10 July 2018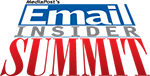 Media post's Insider Summit
– Barcelona, Spain – 24 – 27 June 2018

Holistic Live! Together
– London, UK – 2 May 2018

Holistic Live! Together
– Manchester, UK – 25 April 2018

Conversion World
– Online, 18-19 April 2018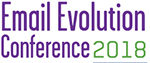 Email Evolution Conference
– New Orleans, USA – 4-6 April 2018


GDPR For Marketers Conference 2018 – Athens, Greece – 15-16 March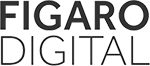 Figaro Digital Email Seminar
– London, February 2018
What You're Missing With A/B Email Testing
– Jonthan Pay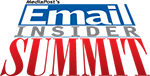 Media Post Email Insider Summit Europe
– Switzerland, February 2018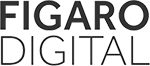 Digital Marketing Summit
– London, January 2018
Test For Success: Optimising Your Forms For GDPR
2017
---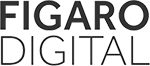 Figaro Digital Email Seminar
– London, October 2017
Steps To Increase Your Email Marketing Conversions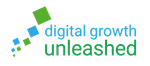 Digital Growth Unleashed
– London, October 2017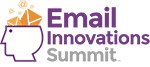 Email Innovations Summit London
– October 2017

Holistic Live Together Bristol with Pure 360
– 14 September 2017
It's all about Marketing Automation

Litmus Live London
 – August 2017
What You're Missing in A/B Email Testing
 – Jonathan Pay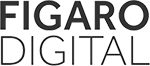 Figaro Digital Email Seminar
– London, August 2017
Illuminating The Secrets Of Dark Patterns, And How They Can Negatively Affect Your Brand

Holistic Live! Together Manchester with Pure 360 – 
5 July 2017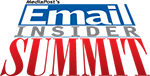 Media Post Email Insider Summit
– Barcelona, 26-27 June 2017

Email Day London
– 14 June 2017
RCN Conference – Newport, Rhode Island, 13 June 2017
Email Evolution Conference
– New Orleans, 1-3 May 2017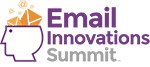 Email Innovations Summit
– Las Vegas, 19-20 April 2017

B2B Marketing Expo
– London, March 2017

Mail My Day
– Warsaw, March 2017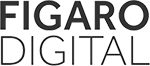 Figaro Digital Email Seminar
– London, 21 February 2017
Realise The Benefits Of Holistic Testing

Holistic Live Together London
– 1 February 2017
2016
---
Communigator Seminar – 24 November 2016
Ecommerce Conference – Kiev, Ukraine, 26 October 2016
Email Innovations Summit – London, 12-13 October 2016
Communigator Customer Conference – 28 September 2016
Inbox Marketing Conference – London, 26 September 2016
Media Post Email Insider Summit –Portugal, June 2016
Communicator Seminar – London 23 June 2016
DDMA Summit Netherland – 9 June 2016
Email Innovations Summit – Las Vegas, May 2016
Conversion Conference OI Summit – 18-19 May 2016
Dialog Summit Frankfurt – 2-3 May 2016
Marketing Week Live – London, 27 April 2016
Email Evolution Conference – 30 March-1 April 2016
Evensys Romania – 25 February 2016
2015 and 2014
---
Future of Email – 3 August & 3 September 2015
Media Post Email Insider Summit – Portugal, June 2015
Email Innovation Summit Chamonix – 8-11 February 2015
Media Post Email Insider Summit – Montreux, Switzerland, June 2014
DMA Email Event – 4 Feb 2014
2013
---
Mailing Day – 19-21 June 2013
Econsultancy Roundtable – 14 June 2013
Ecircle customer conference – 15th May 2013
The international Digital and Internet Marketing conference – Riga, Latvia, May 9-10 2013
Internet World – 23rd April 2013
Email Evolution Conference – Miami, 7 February 2013
2012
---
International Email Marketing Summit @ Your Desk – 15 November 2012
Designing Email Templates for Mobile: Do's and Don'ts – Kath Pay
BrightTalk webcast – 13 November 2012
The Power of Video in email – Leveraging their Strengths
Apsis' Email Marketing Evolved Conference – Stockholm, 24 October 2012
B2B Email Marketing Best Practices
BrightTalk webcast – 19 September 2012
Revenue Performance Management and email – a Powerful Duo
BrightTalk webcast – 28 June 2012
How Email can help you Grow your Community
International Email Marketing Summit @ Your Desk – 16 May 2012
Testing & Optimising the Email Journey
International Email Marketing Summit @ Your Desk – 16 May 2012
Tips & Tricks for Designing Emails for a Mobile Audience
TravelZoom – Slovenia, 23 March, 2012
IDM Complete Digital Marketing Course – March 22, 2012
Email Marketing Module
Econsultancy, Digital Cream – London March 15 2012
Econsultancy's Advanced Email Marketing Course – March 7 2012
OMI Social Media Summit – 24 February 2012
How to Generate Leads & Drives Revenues with Social and Email Marketing
TFM&A, OMI Workshop – 29 February 2012
How to make Email Work in the Mobile World
IDM Advanced Email Marketing Course – January 16-17, 2012
Brighttalk's Demand Generation Summit – 10 January 2012
The Ins and Outs of B2B Deliverability
2011
---
Fusion Marketing experience – Belgium, 2 December 2011
Key takeaways customer-centric & cross-channel conversion success
IDM Complete Digital Marketing Course – 23 November 2011
Email Marketing Module
AdTech New York – 8-10 November 2011
Integrating Email and Social Media
Russian Email Marketing conference – Tallinn to Stockholm Ferry, 10-13th October 2011
Email Marketing Day @ Your Desk – 4 October 2011
Using the Aggregation of Marginal Gains to Test your Way to Success
DMA Email Marketing Lifecycle Series: Retention – 20 September 2011
How to create a newsletter programme that delivers results 
Silverpop EMEA Client Conference – London, 1 June 2011
The Evolution of Email Marketing
Brandrepublic webinar – 26 May 2011
Smart Email Marketing: Cut Through And Spark Sales From Today's Consumers
Online Marketing Connect webinar – 30 March 2011
The Evolving Inbox
Fusion Conference – Brussels, 23 March 2011
The Evolving Inbox
New Media Age – 10 March 2011
Tips and Tricks for 2011
Online Marketing Summit – London, 25 February 2011
The Evolving Inbox
2010
---
European Email Marketing Conference – London, 1 November 2010
Workshop: Ready Steady Email 
SmartFOCUS Client Conference – 30 September 2010
Tips and Tricks for Maximising your Creative for Conversion 
Nationale Email Marketing Conferentie – Utrecht, 8 September 2010
Excellence in Email Marketing (Don't be Mr Average) 
Earlier
---
European Email Marketing Conference – Barcelona, 13 November 2009
Chair of Deliverability Panel
Email Evolution Conference – USA, 10 February 2009
Marketing to Europe — The Do's and Don'ts
International Direct Marketing Fair – London, April 2004
European Email Marketing Legislation-the Do's and Don'ts
Interviews