Home » eCRM Events » Holistic Live! – Email Marketing Events » Holistic Live! Connect » [On Demand] Personalisation + email automation = happy customer
What: [Webinar] Personalisation + email automation = happy customer
When: Thursday 26th September, 5 pm CEST, 4 pm BST, 11 am EST, 8 am PST
Who:
Kath Pay – Founder & Senior Consultant, Holistic Email Marketing
Daniel Meck, Chief Commercial Officer, Moosend
In this must-watch webinar, Kath Pay of Holistic Email Marketing and Daniel Meck of Moosend, will build the case for easily delivering personalised emails using insights & automations. Attending this webinar will not only inspire you but also empower you to deliver these powerful customer experiences to your subscribers and customers.
What attendees say about this webinar – Average of 5 Stars
"Great information! I have a greater appreciation on personalisation and was happy to see practical examples of how I can begin incorporating this in my own marketing!" – Shade
"Absolutely brilliant webinar. insightful and most importantly helpful. Thank you." – Samantha
About the speakers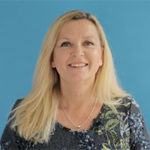 Kath Pay, Founder of Holistic Email Marketing
Kath lives and breathes email marketing, with over 18 years of email marketing experience, and 10 years on the UK DMA Email Marketing Council, she is regarded as an industry thought leader. Kath is recognised as one of the UK's leading Email Marketers and heads up training for Econsultancy on Email Marketing.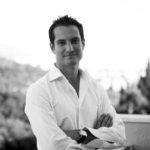 Daniel Meck, Chief Commercial Officer, Moosend
After completing his Masters of Business in Strategy and Innovation at SDA Bocconi, Daniel established and grew his own successful online marketing company. Once he went MarTech he never went back! Currently, Daniel is Chief Commercial Officer for Moosend, which means that in order to ensure Moosend is making money, his customers have to make money as well! To ensure that they continue to do so, Daniel mentors Moosend's Fortune 500 company, global agency, and larger e-commerce users on their email marketing and automations strategy.