Home » eCRM Events » Holistic Live! – Email Marketing Events » Holistic Live! Connect » [On-Demand] Customer Experience Email Marketing: Getting Ahead of the Consumer
When: Now – available on-demand
Who:
Kath Pay – Founder & Senior Consultant, Holistic Email Marketing
Dave Holland, Regional Director, Liveclicker
What: [Webinar] Customer Experience Email Marketing: Getting Ahead of the Consumer
Customer Experience Email Marketing (CX Email Marketing) is a balanced approach to email marketing in which brands achieve their goals and objectives by helping customers achieve theirs. It shouldn't be a radical notion, but a quick glance through the inbox will reveal message after message fails to ask one simple question: "How can we help you today?"
Join this webinar to:
Discover how Retail and Travel brands are currently faring with each CX Email Marketing pillar: Helpfulness, Personalisation & Customer-focused
Learn how to leverage the three pillars of CX Email Marketing & deliver more engaging and valuable emails
Be inspired by some great case studies of emails that are delivering RealTime Customer Email Experiences well
Based on the joint Holistic Email Marketing & Liveclicker Research Report: Customer Experience Email Marketing: Getting Ahead of the Consumer
About the speakers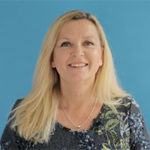 Kath Pay, Founder of Holistic Email Marketing
Kath lives and breathes email marketing, with over 18 years email marketing experience, and 10 years on the UK DMA Email Marketing Council, she is regarded as an industry thought leader. Kath is recognised as one of the UK's leading Email Marketers and heads up training for Econsultancy on Email Marketing.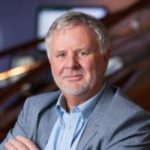 Dave Holland, Regional Director for Liveclicker
Dave Holland is the EMEA Regional Director for Liveclicker based in London UK. He's an email expert with years of experience in online marketing, helping many of the world's enterprise senders to deliver campaigns that drive their specific KPIs.