Home » eCRM Events » Holistic Live! – Email Marketing Events » Holistic Live! Connect » [On-Demand] Hot or Not – A Live Critique of Email Capture Forms
When: On Demand
Who:
Kath Pay – Founder & Senior Consultant, Holistic Email Marketing
Austin Bliss – President & Co-Founder, FreshAddress
What: [Webinar] Hot or Not – A Live Critique of Email Capture Forms
Trying to grow your email list? No matter what you are doing to get the attention of your prospects, in the end it all comes down to your email address capture form… is it performing as well as it could?
Using forms submitted by the audience, Kath and Austin will provide you with live analysis and constructive suggestions on how to immediately improve the quantity and quality of the email addresses you are capturing. They'll also talk through best practices, target metrics, error messages, confirmation pages, and more! All attendees will leave with great takeaways to immediately improve the quantity and quality of email addresses they are capturing.
About the speakers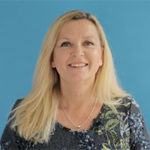 Kath Pay, founder of Holistic Email Marketing
Kath lives and breathes email marketing, with over 18 years email marketing experience, and 10 years on the UK DMA Email Marketing Council, she is regarded as an international industry thought leader. Kath is recognised as one of the UK's leading Email Marketers and heads up training for Econsultancy on Email Marketing.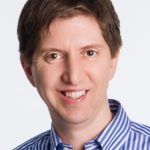 Austin Bliss, President & Co-Founder, FreshAddress
Austin was the driving force behind the original design and development of FreshAddress's patented Email Change of Address (ECOA) technology. Before FreshAddress he won national recognition for his innovative technical work with the UN and the Carnegie Foundation. Austin is a highly-regarded presenter at national industry events and conferences.