Home » eCRM Events » Holistic Live! – Email Marketing Events » Holistic Live! Connect » [On-Demand] Demystifying Personalisation for the Holiday Shopper Wins
What: [Webinar] Demystifying Personalisation for the Holiday Shopper Wins
When: Thursday 15th October, 3 pm BST, 10 am ET
Who:
Kath Pay – Founder & Senior Consultant, Holistic Email Marketing
Jeffrey Vocell – Director of Product Marketing, Iterable
Kait Creamer – CRM Marketing Manager, Framer
The unknowns of this year's holiday shopping season are plenty. But while the pandemic has impacted consumer confidence and turned retail shopping upside down, we do know that consumers will be spending for the holidays… no matter what. With more online demand than ever before you may be wondering how to tackle customer loyalty and churn, and make your campaigns jingle and delight, all the way to the Holidays.
In this discussion, you'll learn how to leverage personalisation and make your festive campaigns more compelling. We'll help you demystify how to engage with your customers with more relevant messaging across all channels. If you're wondering how to apply seasonal segmentation strategies, get your lifecycle mapping looking elf-ier, or up-level your dynamic content we've got you covered.
Plus our little helpers have secured a handful of signed copies of Kath Pay's soon-to-launch book "Holistic Email Marketing: A practical philosophy to revolutionise your business and delight your customers" to give away to 20 of our lucky webinar attendees, so make sure you register today to be in with a chance to get your hands on Kath's book.
During this webinar:
– Marketing guru, Kath Pay will share peak season trends and provide quick wins that you can implement into your holiday campaigns from today
– Product marketing expert, Jeffrey Vocell will discuss the importance of personalised marketing campaigns and how to leverage these during the festive season
– Email expert, Kait Creamer, will also be sharing real life examples of Peak Season campaigns and top tips for your cross-channel marketing strategy.
We Ho-Ho-Hope to see you there!
A recording will be available immediately after the session is finished, so if you're not available at the time, sign up and watch them at your leisure
About the Speakers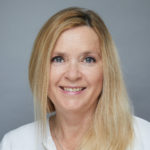 Kath Pay, Founder of Holistic Email Marketing
Kath lives and breathes email marketing, with over 18 years of email marketing experience, and 10 years on the UK DMA Email Marketing Council, she is regarded as an industry thought leader. Kath is recognised as one of the UK's leading Email Marketers and heads up training for Econsultancy on Email Marketing.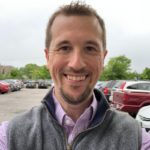 Jeffrey Vocell, Director of Product Marketing, Iterable
Jeffrey is Director of Product Marketing at Iterable where he's responsible for the go to market strategy and launching innovative products. Prior to Iterable, Jeffrey led a product marketing team at Hubspot for 5.5 years and held roles at companies such as Naningans, SiteSpect, Trendslide and Draeger. When he's not writing positioning, or in a launch spreadsheet, he enjoys spending time running with his Siberian Husky, and flying.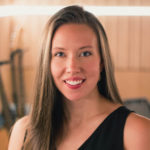 Kait Creamer, CRM Marketing Manager, Framer
Kait Creamer advocates for innovative and inclusive email marketing both in and outside her work as Framer's CRM Marketing Manager. Vice-chair of the EEC's Events and Education committee, featured on Phrasee's "Who to Follow" series, and 2019 Stefan Pollard Email Marketer of the Year award winner, she's an expert and enthusiast in email, data, and marketing automation, continually pushing for next best campaign. Prior to joining the Framer team, Kait managed the email and digital marketing strategies at Boulder innovators Scaled Agile and MakeMusic. She believes thoughtful design, clear communication, and human-first development can (and should) change the world for good.