Home » eCRM Events » Holistic Live! – Email Marketing Events » Holistic Live! Connect » [On-Demand] Dispelling the AI myths and how it can save you in holiday havoc 2020
What: [Webinar] Dispelling the AI myths and how it can save you in holiday havoc 2020
When: Wednesday 30th September, 4.30 pm BST / 11.30 am EDT
Who: Kath Pay – Founder & Senior Consultant, Holistic Email Marketing
Gretchen Scheiman, VP Marketing, Liveclicker & Sailthru

The Holiday Season is fast approaching and this year is set to be incredibly competitive, with predictions of record number of retailers vying for their wallet-share of the market. What are you going to do? How can you ensure you are ahead of the game in this unprecedented and crazy year of 2020?  Be helpful, personalise and optimise, using AI and machine learning to work smarter.
It's not as scary, complicated or intense as you think.
In this must-watch webinar, long time industry thought leaders Kath Pay of Holistic Email Marketing and Gretchen Scheiman of Liveclicker & Sailthru, discuss the insights gained from a survey of marketers on artificial intelligence and machine learning. Once only the province of enterprise-level experiments, today they power many of the marketing automation and personalisation platforms available to a wide range of marketers.
But what do email, and CRM marketers think about artificial intelligence and machine learning? Well, they're scared by it to start, but are they using it for greater efficiency on the back end and higher customer response on the front end, and are they satisfied with their results? Or, are they taking a "wait and see" approach and how will that look this Holiday Season?
These are two of the questions this report will answer, along with actionable advice on how to narrow the gap between theory and use, based on the findings in a survey of UK email and CRM marketers and marketing managers, conducted earlier this year by Sailthru, Liveclicker and Holistic Email Marketing.
For a sneak preview of the findings, download the report today
About the speakers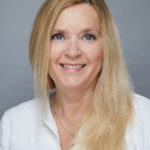 Kath Pay, Founder of Holistic Email Marketing
Kath lives and breathes email marketing, with over 18 years of email marketing experience, and 10 years on the UK DMA Email Marketing Council, she is regarded as an industry thought leader. Kath is recognised as one of the UK's leading Email Marketers and heads up training for Econsultancy on Email Marketing.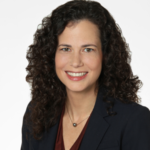 Gretchen Scheiman, VP Marketing, Sailthru & Liveclicker

Gretchen Scheiman serves as VP of Marketing for the CM Group family of brands, including Sailthru and Liveclicker. Her background includes strategic consulting, direct marketing, product marketing, planning, loyalty, and retention. Gretchen has worked across multiple industries including financial services, publishing, retail, healthcare, and technology at enterprises, agencies, and vendors. She is fortunate to work with an amazingly talented team to build a solid brand-focused marketing organization.