Home » Email Marketing Consultancy Services » Training » The Persuasive Email Design Course
26 July 2018
9.30 am – 4.30 pm
Breakfast & lunch included
201 Borough High Street
London, SE1 1JA
Price: £395 plus VAT
Have you ever wanted to know what motivates your customers to buy from you?
If you're still trying to figure it out, this persuasive email design course reveals how you can leverage human nature and basic psychology to drive conversions.
In this very tactical and hands-on course, we will look at the all the imperative factors of high-converting emails and show you some inspiring examples of current designs being used.
Who should attend?
This course is ideal for experienced marketers or agency staff looking to move their email marketing campaigns onto a new level of sophistication. Well suited to email designers and copywriters who are looking to increase their conversions.
How will I benefit?
Upon completion of this persuasive email design course, you'll be able to:
Craft persuasive subject lines, body copy and call-to-actions to increase conversions
Leverage your customer's decision-making biases to improve the customer experience
Use conversion-centric design principles to drive higher engagement and conversions
What will I learn?
What is Persuasion
Convert to Open
Get their attention
Crafting 'must open' Subject Lines
Convert to click
How to write for email
Crafting persuasive Call-to-Actions
Design for personalities
Using Conversion-Centred design principles
Convert to final objective
Copywriting for landing pages
Design for landing pages
Optimise for Conversions
Testing for learnings and not just uplifts
Creating a testing plan and methodology
Kath Pay provides an excellent Persuasive Email Design course covering a vast amount of areas which are easily applied and very interesting!
– Zoe Carter, Amara
About your trainer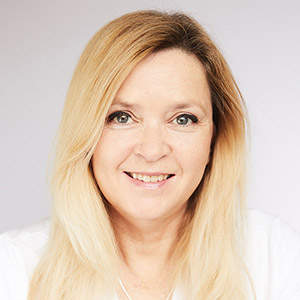 Kath Pay is recognised as one of the UK's leading Email Marketers and heads up training for Econsultancy on Email Marketing. She has been the leading trainer in personalisation for the past 4 years and over the past 8 years she has designed the curriculums for and taught courses for the IDM (including the Email Marketing Award), Digital Doughnut, B2B Marketing and Emarketeers. The course agenda's she created for the IDM and Emarketeers are still in use today. Kath has also lectured for the MSc in Digital Marketing Communications which is accredited by the Manchester Metropolitan University.