Home » Email Marketing Consultancy Services » Training » The B2B Marketing Automation Course
TBC 2018
9.30 am – 4.30 pm
Breakfast & lunch provided
201 Borough High Street
London, SE1 1JA
£395 + VAT
Overview
Does the idea of mapping out a B2B marketing automation plan sound daunting to you? Do you want to discover more about lead scoring? Are you keen to learn how to develop a conversion-oriented lead generation programme? Then this B2B marketing automation course is for you.
​
At the core of email marketing's success is personalisation. Creating emails that convert means sending them to the right person at the right time by leveraging touch points and data. Technology now exists to automate email marketing to make it more efficient and more effective and more likely to achieve the Holy Grail we all seek – 1:1 emails. Automation of emails has put this ability in our hands, and by leveraging it, email can quickly become your most effective online marketing tactic.
Who should attend?
This B2B marketing automation course is ideal for B2B marketers or agency staff looking to move their B2B email marketing campaigns on to a new level of sophistication by implementing marketing automation.
How will I benefit?
Upon completion of this course, you'll be able to:
Create and implement a lead acquisition programme
Use marketing automation to nurture your leads
Robustly test and optimise your programmes for the best conversions
What will I learn?
B2B Marketing automation landscape
What marketing automation is and how it can help you
A quick look at who is doing it well
Why marketing automation is key to achieving personalisation
Lifecycle marketing
What is lifecycle marketingHow
How it applies in the B2B realm
Content marketing – utilising top, mid and bottom funnel content
Lead Acquisition
Gathering data – how to do it successfully
Creating a lead acquisition programme
Developing personas
Lead Nurturing
What data can be used
How to leverage touch points for automation
Developing a lead nurturing programme
Implementing lead scoring
Measuring success – aligning with marketing with sales
Testing & Optimisation
Delve into learning how to test landing pages and emails for optimal conversions
Understand how to test to not only find which version gets a lift but also to find out more about your customer
About your trainer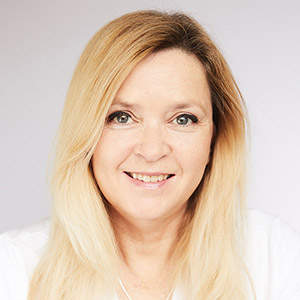 Kath Pay is recognised as one of the UK's leading Email Marketers and heads up training for Econsultancy on Email Marketing. She has been the leading trainer in personalisation for the past 4 years and over the past 8 years she has designed the curriculums for and taught courses for the IDM (including the Email Marketing Award), Digital Doughnut, B2B Marketing and Emarketeers. The course agenda's she created for the IDM and Emarketeers are still in use today. Kath has also lectured for the MSc in Digital Marketing Communications which is accredited by the Manchester Metropolitan University."
"This course provided me with the right amount of content and direction so I could go back to the office and easily begin to set objectives and work towards successful outcomes."
– Mark Sincavage, Envigo
I enjoyed how relevant it was made to each attendee, which was enabled by it being an intimate course for a small group of marketers. Even if areas covered weren't directly relevant, I still found it useful to hear and apply to my own company.
There are many issues we need to resolve in our marketing and the course helped to reaffirm that, whilst also providing solutions. I came away with lots of new ways to approach our marketing and with ideas about things I didn't even think we'd cover. What resonated with me most was thinking about the full customer journey and never thinking about channels in isolation. It's so simple, but It's made me realise how important it is to think about our customers as individuals rather than as a whole.
All in all, I don't think I've worked my brain that hard in ages! Whilst it's hard taking a day out of work, it's very good to step back and question our processes. Kath clearly has a wealth of knowledge and I can't wait to action everything I've learnt from her, although the reality is that it will take a long time to do so!"
– Emma Ollis, Smart Group
"The depth of knowledge on email Kath was able to share was fantastic. Also, her ability to relate to, and give a view on, existing client challenges being faced, led to helpful discussion about real world application of the topics being covered"
– Jonny Cartwright, Havas Helia
"The training was well structured and covered a good variety of subjects. The personal approach was particularly useful as Kath has related to real business problems I encounter in my day to day job"
– Mihai Plavitu, Hanson Wade