Home » Email Marketing Consultancy Services » Email Marketing Audit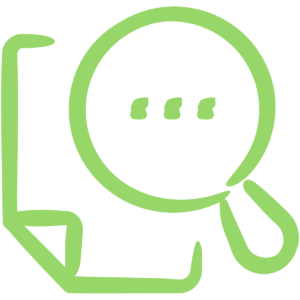 Discover > Devise > Develop
Email Marketing Audit throughout the Customer Journey and Lifecycle
Thinking of having an email marketing audit? Are your email marketing and eCRM programmes achieving all that they can?
Could clicks and conversions be better?
Maybe you have a deliverability issue and require a  holistic email marketing deliverability audit?
Wish you could have an expert review your email and eCRM programme and feedback with an in-depth analysis in the form of an email marketing audit?
Well, you can! Our expert email marketing consultants have delivered holistic email marketing audits and holistic deliverability audits for many of the major brands and key suppliers out there.
An email marketing audit by Holistic's experienced consultants can highlight the strengths, and identify missed opportunities in your email marketing and eCRM programmes, so you know what is working and what can be improved.
What will be included in the email marketing audit?
Some of the areas that may be incorporated in your comprehensive email marketing audit are:
Email objectives and overall strategy review
Top-level deliverability review
Top-level competitive analysis
Customer Journey review (includes PPC, website, landing pages and social media)
List growth review
Lifecycle Programs review
Newsletter programme review (includes frequency and content)
Email design and copy (promotional and transactional emails)
Data – personalisation/segmentation review
Testing programme review
Analytics and metrics review
Your robust report will include a list of the top recommendations and your next steps to move forward
Also included is a 1 hour conference call to walk through the report
You'll benefit by:
✔︎ Achieving increased conversions: Accelerates your email marketing results and provides you with inspiration and direction.
✔︎ Missed opportunities being revealed: Identifies those strategies and tactics that you're missing out on benefiting by
✔︎ Achieving quick wins for an immediate ROI: Often little, easy-to-implement tactics can achieve great results – it's just a matter of identifying them!
✔︎ Independent expert insight: Boosts your email knowledge with the review of an expert practitioner who will look through your programme with fresh, yet experienced, eyes.
A bespoke review – just for you
Even though we follow a proven process, developed by ourselves over the past 12 years, to ensure the best results for you, each review will be bespoke and as such, completely different to another brand's audit. Your brand is unique and your audit will be too!
We will spend days exploring your data, experiencing your customer journey and writing up a robust and valuable report that you can share with your team. We will identify what works, what doesn't and discover missed opportunities. You get an actionable list of improvements in clear language what you should do, why you should do it and how you should do it.
This email marketing audit is a perfect first step towards gaining a strategy or can also be combined with a discovery session or a journey mapping workshop. If you're looking for a new email marketing vendor, then this is a great place to start – identifying and helping to benchmark your requirements.
About our expert reviewers
Your email marketing or eCRM program will be reviewed by one of our expert email marketing consultants. With email marketing experience ranging from 12 to 18 years, you're in safe hands as our consultants have worked with brands such as Facebook, Ebay, TFL, MR PORTER, Barclays, Zipcar,  Hiscox, VisitScotland, National Theatre, Southbank Centre, Printerpix and many more…
It's as easy as 1,2,3….
Step 1: Contact us today (we're not scary – promise!) & we guarantee you it will be more affordable than you may think!
Step 2: Put your feet up as one of our experienced conversion specialists digs into your email programme, your website and landing pages, from top to bottom.
Step 3: Give us 10-15 business days to complete our review and then we'll schedule a 60-minute call to dig deep into ways to improve your business through your email marketing programme with a focus on implementing the changes that will get you the biggest return on your investment!
Email delivers results – let's help you achieve even great results! There's no better time than now to get started.
Get in touch today!
Don't just take our word for it…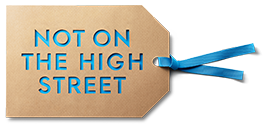 Faced with some specific challenges in our CRM programme, we were keen to enlist the help of a consultancy who specialised in email marketing. Holistic delivered an exceptionally thorough email marketing audit of our email marketing programme, covering every aspect of the customer journey. The audit provided clear, actionable insights and plenty of things to aspire to. We've been able to implement some improvements immediately, and have added a whole host of others to our roadmap. We are excited for the future of our email marketing programme, and we look forward to working with Kath and the team in the future. – Justine McMenemy, Not on the High Street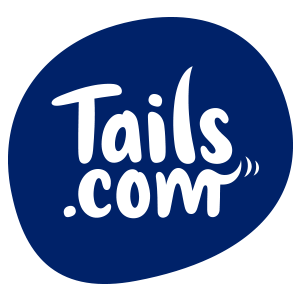 We asked Kath at short notice to help audit our CRM programme. Kath's expertise was evident in how quickly she understood our particular challenges, and her email marketing audit and recommendations were both timely and insightful. We benefitted from immediately actionable changes as well as getting clear input on strategic goals, both of which will elevate our CRM performance. Kath was a pleasure to work with and I have no hesitation in recommending her. – Jamie MacNaughton, tails.com

"We recognised Kath Pay as a leader in the industry, and as we wanted the best, we contacted Holistic to help us take a new approach to our email marketing. We needed a consultancy who could help us take our email marketing from 'batch and blast' to something more sophisticated, with conversions being our primary goal. Through the email marketing audit that Holistic performed, they helped identify missed opportunities, and gave some great recommendations on how to take advantage of them." – Aamir Jiwa

"The email marketing audit produced by Holistic Email has given us clear direction on how to move forward with our email marketing strategy. The audit investigated our entire customer journey, from website actions and content through to how leads are nurtured. The review of our existing email marketing campaigns highlighted some interesting points on what we were doing well and not so well. The overall audit outlines missed opportunities with valuable suggestions on how we can progress." – Hannah Barron

We recently completed a newsletter audit with Kath and her team at Holistic Email Marketing and I just want to say how excited I am for going this route! The audit was an enlightening experience as a whole and I am super excited for the email related improvements that will follow! Kath has proved how doing ordinary things can become extraordinary simply by doing them with the right people, and I 100% recommend Kath and her team for any email related consulting one may seek – from strategy to optimization tricks, from simple email messages to the complete customer journey – her insights on email marketing topics are just so valuable! Starting working on the tasks from the audit, it was made apparent that greatness in the email industry comes from taking little smart steps and doing them consistently. I'm very thankful for Kath, and the fact that she is still providing valuable feedback, even after the completion of the audit. Very glad we chose them for the audit – I would do it again anytime! – Sanda Briciu, Tractive