Home » Email Marketing Consultancy Services » eDataSource
We're proud to be the UK's sole resellers of eDataSource
We've been doing email marketing for over 20 years and in that time, we've seen the majority of  tools made available to email marketers, and in our opinion, none are as necessary today as eDataSource is. We figured, if we can't live without it, then our clients will need it equally as much. Hence why we're proud to be the UK's sole reseller of eDataSource.
What can it do?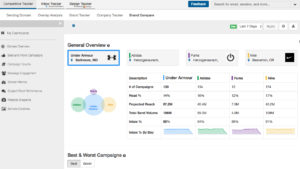 Inbox Tracker
The most comprehensive deliverability suite in the industry has just been supercharged. Powered by live feedback from nearly 500 million Cloudmark-protected consumers, Inbox Tracker Cloudmark Edition gives you unprecedented access to email delivery intelligence. Go far beyond simply calculating your spam score. Find out why your emails are treated as spam so you can pinpoint and correct delivery issues with near-surgical precision.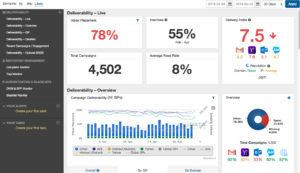 Competitive Tracker
The first of its kind, Competitive Tracker is the most powerful, comprehensive, accurate search tool on the market today for delivering email marketing intelligence. Using insights from real consumer inboxes, it returns information and insights quickly, without compromising depth or detail, so you can compete more effectively in the inbox. Competitive Tracker offers flexible search capabilities, alert functionality, and fully customisable charts and reports.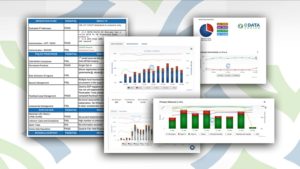 Holistic's Deliverability Monitoring
Beyond inbox performance data, and along with eDataSource's Reputable Sender Accreditation Program, Holistic's Deliverability Team provides guidance in identifying and diagnosing deliverability issues, ISP problem resolution, and recommendations for remedial action. We've been consulting on deliverability issues before 'deliverability' was even a word!
Contact us today
for an online demonstration on how eDataSource can not only help with your deliverability and ensure your revenue isn't affected by landing into the spam folder, but also give you a distinct edge of your competitors, with its unique insights.