Holistic Live! Circle – Personalisation in Email Marketing
A guest post by Jaicee Matthews from Pure360.
Holistic Email Marketing, in partnership with Pure360, hosted an intimate invite-only roundtable discussion with leading brands to understand their challenges & successes with email personalisation.
Moderated by: Kath Pay, founder of Holistic Email Marketing
Attended by: Komal Helyer (Marketing Director at Pure360) and senior CRM & Email Marketers from Arsenal FC, ZPG Group, Kurt Geiger, Tails.com, Crew Clothing, Richmond Events, The Great Run Company & Secret Escapes
Venue: etc.Venues, Fenchurch Place, London.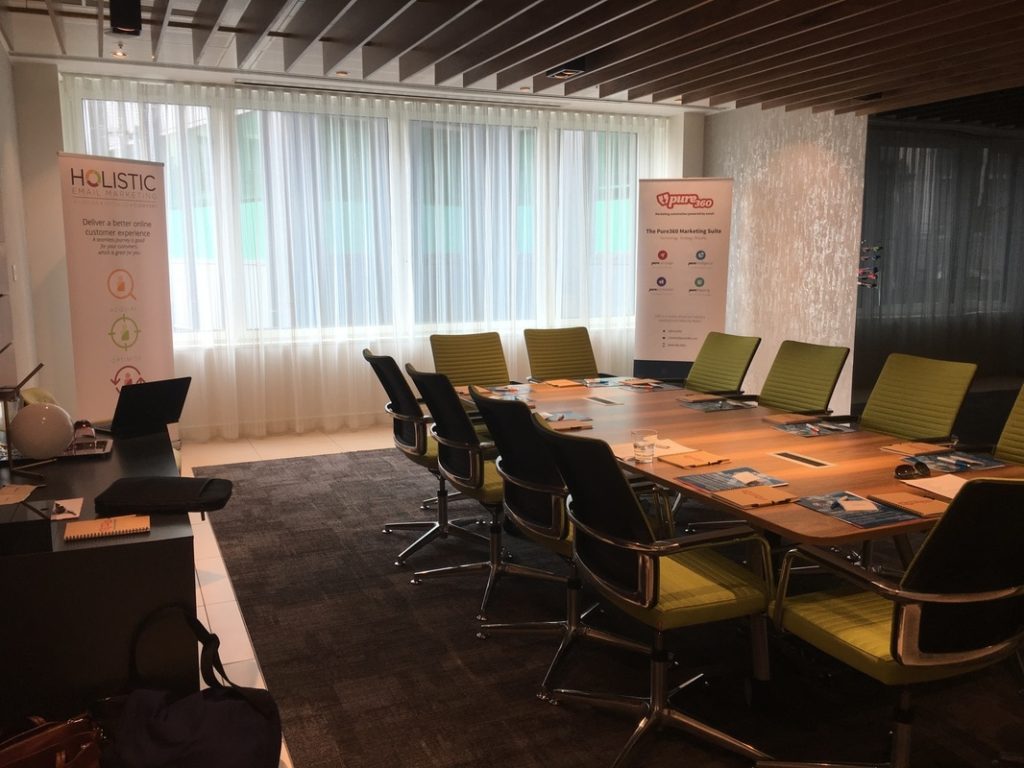 On Tuesday 20th June, Holistic Email Marketing and Pure360 teamed up to host a roundtable event focused on personalisation, giving attendees the opportunity to share their challenges, headaches and success stories. Whilst, the discussion was moderated by Kath Pay, the aim was to give attendees an open and honest forum for peer-to-peer learning – and debate!
As with any good event, the morning started with a healthy dose of coffee and nutritious breakfast, allowing everyone the chance to get to know each other before the main discussion commenced. Attendees represented a relatively wide spectrum of industries including luxury travel, fashion and sports which meant the opportunity for cross-sector learning and inspirational new tactics was huge.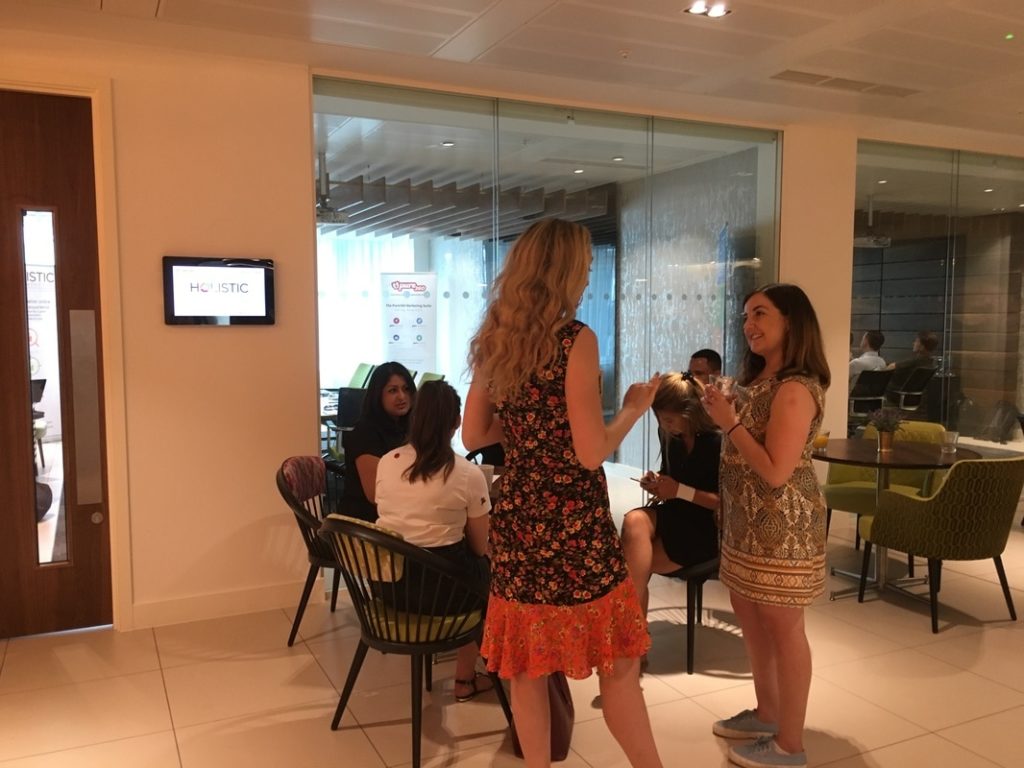 At 10am Kath kicked-off proceedings with an overview of the format and reminder that Chatham House Rules apply! Two hours of lively discussion and knowledge sharing followed suit. The conversation around the table was very organic, with every attendee contributing a wealth of personal insights on the key questions:
What is your definition of personalisation?
What are your main challenges and barriers to personalisation?
How are you currently utilising personalisation?
How do you frame the importance of personalisation to senior management and/or the board to secure additional investment?
How do you test and measure the effectiveness of personalisation?
The roundtable concluded at midday, with final remarks from Kath Pay and Komal Helyer. However, the event did not end there as all attendees were invited to stay and continue their discussions on all things personalisation over a delicious 2-course buffet lunch.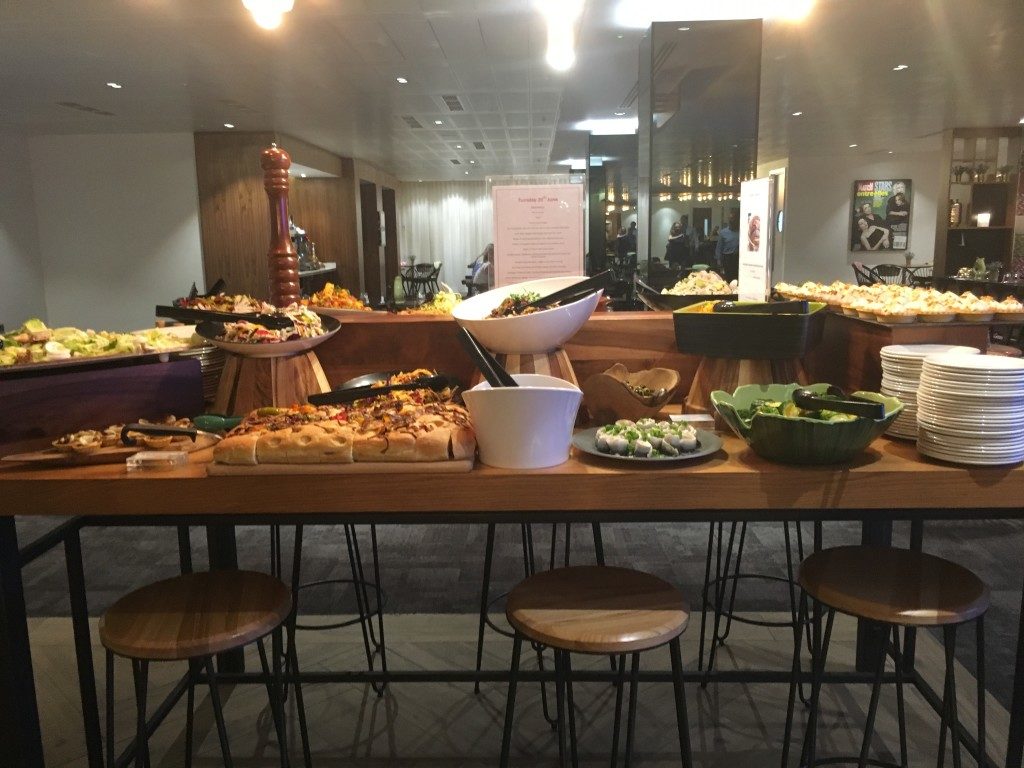 "I found the Circle event really insightful and a great event. Being able to sit down with a group of other people in the industry and speak about such a 'hot topic' in email is invaluable." — Lucy Kemish, Kurt Geiger

"The desire to personalise within email is very much a priority amongst all email marketers we meet, however, the art of implementing, scaling and optimising their personalisation strategies is still a mystery to many. We recognise that more education is required and together, with our Holistic courses, we hope that sessions such as this event will over time, assist brand marketers to to avail themselves of the benefits of personalisation." —Kath Pay, Founder, Holistic Email Marketing

"It was fantastic to meet so many great marketers from leading UK brands who are all striving to deliver the best in marketing automation. To talk candidly amongst a group of likeminded individuals about their challenges and successes was invaluable. We were really excited to bring our expertise to all topics of conversation including what is personalisation, testing, customer personas and psychology! We look forward to hosting more of these together with Holistic, watch this space." — Komal Helyer, Marketing Director. Pure360
A summary of the roundtable's key takeaways can be read on Pure360's blog.
As these are invite-only events, to register your interest in attending future Holistic Live! Circle events please email circle@holisticemail.com