Black Friday – How was it for you?
We're writing a report with our friends at Taxi for Email on what it's like to make email campaigns for the Black Friday/Cyber Monday period, and we'd love to hear your thoughts.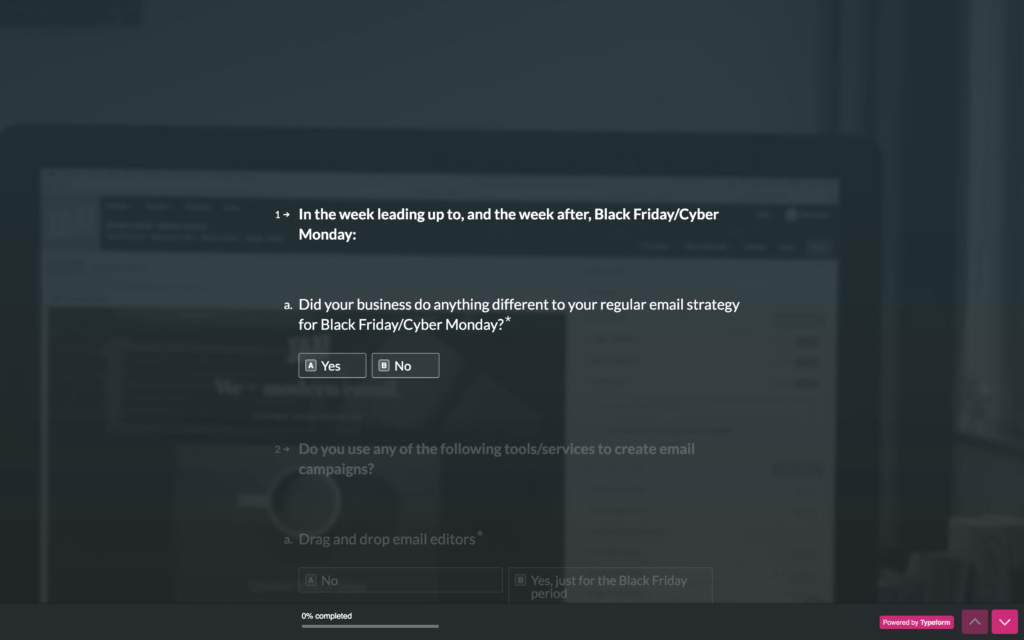 We know your time is valuable so this will only take a couple of minutes. If you want to be sent the report, then be sure to provide your email address. Don't worry, all responses are anonymous.
Take the survey